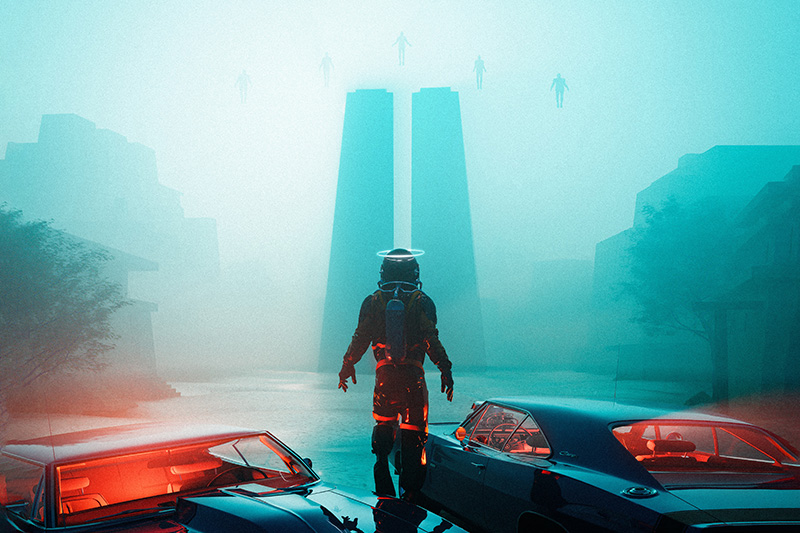 7 minute read
Facebook, Google, Amazon. These tech giants, and more, use hyperscale cloud computing to operate their IT infrastructures. Plus, they are some of the most prominent cloud providers in the market. Thousands of startups, small and medium-sized businesses turn to these big name tech firms for support with their cloud infrastructure.
Hyperscale cloud comes with many perceived benefits, including:
Less downtime
Self-service
Scalability
It seemingly offers lower costs too. That said, when startups or small to medium-sized businesses look to scale with hyperscale cloud providers, they are hit with higher costs and greater complexities.
What started out with promises of simplicity, scalability and low costs, suddenly becomes unmanageable and less affordable. That's why more businesses are turning to private cloud hosting providers, like Tilaa, to get back the simplicity the cloud was originally designed for.
Private cloud the preferred model
Private cloud hosting delivers on many things that other cloud environments don't offer. That's why it's still the preferred cloud model for industries like education, engineering, government, healthcare and telecoms.
Tilaa's mission is to restore the simplicity of the cloud, giving you back time and money that can be used to focus on what matters most to you. After all, the cloud should be something that empowers business growth. It should not be restricted by cost as you scale your enterprise.
That's why more businesses are switching from hyperscale cloud providers to Tilaa. Here's why:
#1 – Secure cloud VPS hosting in Europe
The most important feature of private cloud is a higher level of privacy and security. There's simply no better form of protection against hackers to safeguard your information and data. Tilaa has two TIER-3+ grade data centres located in the Netherlands – one in Amsterdam, the other in Haarlem.
This means that all Tilaa infrastructure is located within the borders of the European Union. There is no direct connection to the Tilaa cloud environment outside the Netherlands or Europe.
Your data and privacy are protected because our working methods are designed to minimise data leaks. In a hyperscale cloud space, you data and information resides on a shared platform. Security threats are significantly increased in this type of environment
Moreover, hyperscalers have an extremely complex setup, with the definite risk that one tends to forget to close holes and backdoors.
For an added layer of security, mobile data carriers like USB sticks, memory cards and external hard drives are prohibited across our facilities. Plus, connections to our systems (both in transit and at rest), and require two factor authentication to log in. This encryption ensures that any data becomes unusable for third parties.
#2 - Legislation/law
The big hyperscale cloud providers have one thing in common, which is that they are mostly non-EU based. Why does this matter? The laws and legislation governing data protection and privacy in the EU is not as fragmented as they are outside Europe, with more strict regulations and less involvement from the government
There is no blanket data protection system in the US, for instance, which means that it's cloud providers who decide how your data is protected. However, the EU has the strongest data protection rules in the world because the protection of personal data is considered a fundamental right in the European Union.
Tilaa's data centres being in Europe means that we are bound by the Data Protection Directive of the EU, which regulates the storage and of personal data. In the US, there is no such legislation. In fact, the US CLOUD Act requires cloud service providers to share data with US authorities about people and businesses if they request it.
There are no exceptions, all US companies must comply, even those that process European data. Authorities do not have to explain any data sharing request and they do not need a court order to obtain it.
#3 – Bill shock
Cloud bill shock is a moment of spine-tingling horror that occurs when you're confronted with an unexpectedly huge charge from your cloud provider.
After initial cost savings using hyperscale cloud providers, many organisations start seeing bill shock and wonder where the promised savings of the cloud actually are. It all starts off well enough with free trials and pay as you go invoicing options. Unfortunately, things are not always as they seem.
Tilaa is completely transparent about pricing. We offer VPSs to our users at a fixed monthly cost (subscription), regardless of whether they are active or not. Furthermore, based on our fair use policy, we provide unlimited data traffic. This means that data traffic will not be charged whether your servers are running for 1 hour or 730 hours per month.
#4 - Vendor lock-in
Imagine being forced to continue using a hyperscale cloud service that doesn't deliver on quality and makes switching away expensive and impractical. That's vendor lock-in. It has many negative impacts, not least, imposing huge price hikes for services, which customers can do nothing about.
One way to avoid this is to adopt a multi-cloud or hybrid cloud strategy to reduce dependence on a single vendor. Our high-quality solutions are a key-enabler for those who want to link their hybrid environment at any time, without vendor lock-.
With multiple high-speed internet connections in place, your Tilaa configuration can easily connect to several hyperscalers to balance or exchange the load on a multi-cloud environment.
Take back control of the cloud with Tilaa
Tilaa cloud packages offer high-quality memory, storage, and speed at an affordable price. For a powerful solution for your cloud infrastructure, choose a cloud package and receive a 6-month discount. Or go for a custom set-up via our configurator.
Back to the overview