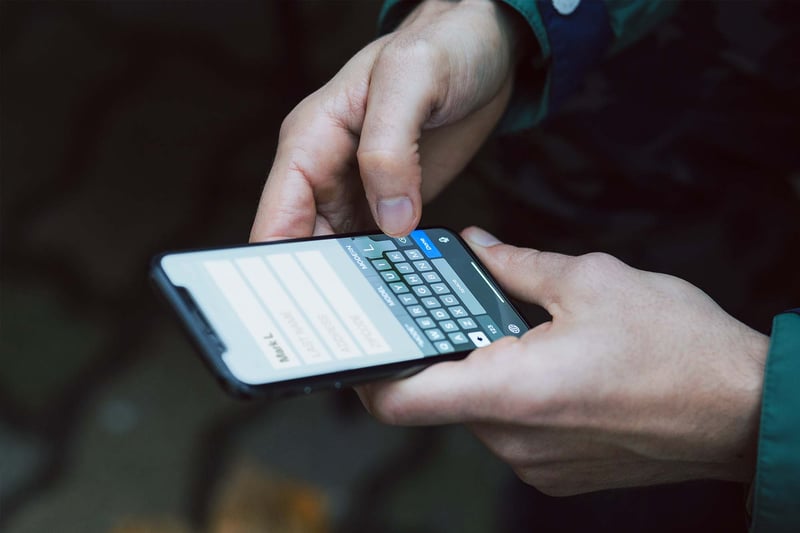 4 minute read
The EU is currently working on a bill that will make anonymous domain registration impossible. The proposal states that whoever registers a domain name must provide the Registrar with a name, address and telephone number.
Incidentally, this is theoretically already the case, given that everyone has to enter their data. However, it is now quite simple to get around this. For example, you could enter an incorrect name (e.g., Test Tester) and a phone number that does not exist. The EU proposal could change that.
The entire draft of the EU proposal can be found here
Responsibility at registry
According to the proposal, the provider of a domain name bears responsibility for this (registry). The data must be checked by the registry (SIDN in the Netherlands). Otherwise, a DNS may no longer be issued. Furthermore, the provider would be required to collect, record, and manage data using protocols and procedures.
The EU's initiative has been around for a while and is backed by a number of well-known organizations. ICANN, for example, has long desired to make it more difficult to register a domain name anonymously. Why? Because it is also quite simple to distribute malware or engage in illegal trade with complete anonymity. The proposal raises the bar and makes simple cybercrime more difficult.
The ICANN

Every web address (for example, www.tilaa.com) has a DNS number. This is the website's identifier and is always unique. Long ago, when the Internet was still in its infancy, Jon Postel kept all DNS numbers at the Stanford Research Institute's Network Information Center (NIC).

However, as the internet grew in popularity, it became impossible to do so manually.

That's why, in 1983, Paul Mockapetris devised a method to automatically save all numbers. Since 1998, ICANN has managed the Domain Name System (DNS), which is are all servers together.
Potential disadvantages of the EU bill
However, the ban has a drawback: it will make it even more difficult for whistleblowers to report abuses. When they reveal sensitive information about companies or politicians, it is precisely their anonymity that protects them.
And here's a small caveat. The proposal only requests data verification. It is not a matter of determining which organization is hidden behind a name. In fact, registering a domain name for other purposes is still relatively simple.
Ready to set up your next VPS with Tilaa?
Tilaa is an independent Dutch provider for cloud solutions. Even though we do not register domain names, we understand how critical it is to secure digital data. This is why we have a strict procedure in place to ensure that any false information entered willingly or unwillingly is filtered out.
We are subject to European regulations, which permit us to safely keep our users' personal data. We are audited annually and are ISO certified (including ISO 27001 and ISO 9001). Last but not least, we are also secured with NEN 7510, ISAE 3402 Type 1, and PCI-DSS. You can rely on our focus on security, quality, and reliability, while you focus on your primary tasks.
Ready for your next VPS? Go to our configurator and set up your new VPS!
Back to the overview