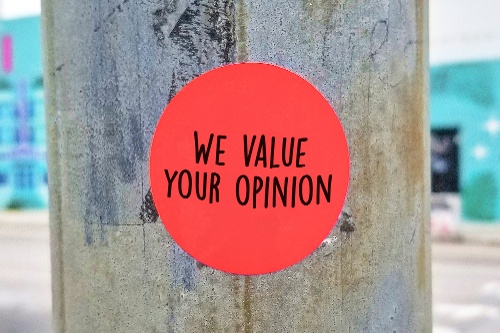 6 minute read
A business, as you may know, never remains the same. Tilaa isn't any different. Every day, we strive to improve and come up with new ideas. Almost all of our efforts are self-initiated or initiated by our users. Are you curious about everything that's going on? Have a look at this blog!
As an IaaS provider, our goal is to provide top-notch quality, a user-friendly solution, and exceptional support to our users. However, aiming is not the same as attaining. So, we asked current and former Tilaa users why they chose us in the first place and how they felt about our infrastructure solutions.
Cloud survey: the highlights
At Tilaa, we believe that knowing our audience is the best method to improve our products and services. That is why we aim to keep our finger on the pulse of our market. With the help of a survey, we collected some useful information from current and previous users.
More than 200 respondents participated in our survey. In terms of demographics, the majority of respondents are male, aged 35-44, and work in the IT services industry. Most responders now reside in the Netherlands and use their VPS for professional purposes.

Reasons for using a VPS
A Virtual Private Servers (VPS) is an excellent choice for those looking for more CPU power and independence than regular shared hosting, but do not want to pay the high cost of a dedicated server. But what are some of the top reasons to get a VPS? We asked this question to our community and it showed that the majority of VPS usage is for website and application hosting:
The majority of our respondents uses their VPS for website (71%) or application hosting (60%)
Just a small portion of respondents are using their VPSs for CPU heavy tasks
Within the 'other' category, people are using their VPS for RDS, DNS, file exchange, or audio streaming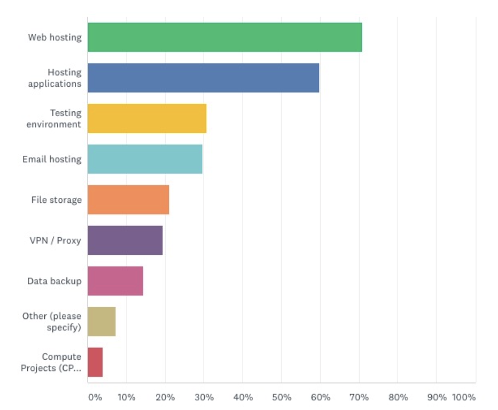 Services to add to Tilaa: scheduling snapshots
We were curious to see how our current users rated propositions for additional services in terms of new services. We got more than 1700 answers. Clear was that the most requested service is that of scheduling snapshots, followed by the ability to configure a firewall for VPSs in My Tilaa. We feel that listening and acting upon suggestions are the best things to do. That's why we shared these insights with our development team and they will be implemented in our technical roadmap.
Why do users like Tilaa?
In need of some extra storage space? Then, with just a few clicks, everybody can get started with most cloud providers. But, when projects become larger or require modification, 'every provider' is no longer the best option. And according to our users and their businesses, especially around these moments, Tilaa proved to be a popular choice.
Customizing is key
When it comes to choosing a professional hosting solution, Tilaa is top of mind for business in all areas, including health, online agencies, public sectors, and NGOs. With their personal dashboard, users can swiftly alter and change plans. And is there a necessity for a new server? With the help of the configurator, they can set it up completely on their own. To every question and need, the following applies: customizing is key.
Pricing and resources
Tilaa prioritizes quality and sets costs accordingly. As a result, our brand's price-quality-technical combination is even more appealing. This comes all back to pricing and resources. A combination that works well, especially for users and businesses who are looking for quality and the ability to make changes when needed.
With Tilaa, they can be sure that all data is safe and sound, extra resources are available with just a few clicks and there is a support hero when you need him. A lot of good reasons to stick with Tilaa!
Leave us your feedback or join our focus group
After reading these insights, do you happen to have any additional feedback, or do you believe you have valuable advice to make Tilaa even better? We would love to hear from you! Feel free to contact us (e-mail, phone, and DMs via socials).
In addition to our quantitative research, we've begun multiple focus group sessions in which we ask our users about their Tilaa experience in 1-on-1 interviews. Do you want to join? You can contact us by sending us an e-mail.
Back to the overview