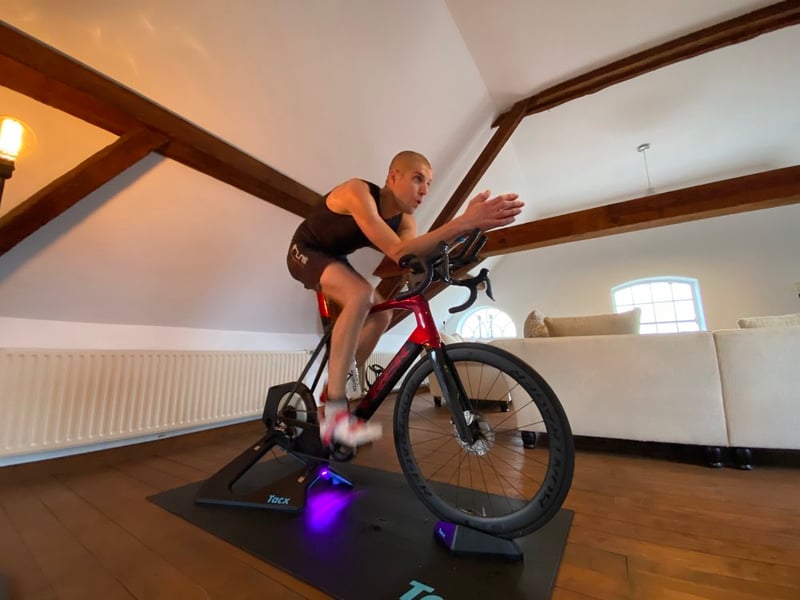 2 minute read
After a crazy and unpredictable 2020, former Olympian medalist Maarten van der Weijden decided to start 2021 in an extremely, yet exciting way. This Saturday, Van der Weijden will do a Triathlon at home, which is called ThuisTriathlon. With this event, he will collect money for TIPZO. Interested? You can join!
Update: with his ThuisTriathlon, Maarten van der Weijden collected more than €100,000 for concer research.
A triathlon… from home
This Saturday, on January 9, Maarten van der Weijden will take on a big challenge: he will do a triathlon. And because of Covid-19, he will do it in his own home and garden. This means that he will cover the Ironman distances of 3.8 km swimming in a pool, 180 km cycling on an exercise bike and 42 km running on a treadmill. He hopes that many people will support him during this home triathlon by participating in sports and by donating to the Maarten van der Weijden Foundation.
It is admirable that Van der Weijden is even venturing on his first Long Distance. The swimmer has only had a racing bike since May this year and running was also completely new!
The specific research for which this home triathlon is held is TIPZO: a research project aimed at better and timely supportive care for people with incurable cancer and their loved ones in the hospital.
Making a difference by doing it differently
In the Netherlands, Van der Weijden is quite famous for both his swimming career as his efforts to collect money for cancer research. He is a Dutch open water and marathon swimmer and won a gold medal in the 2008 Olympic Games in Beijing (10 km open water swimming). In 2001 Maarten was diagnosed with leukemia and his chances of survival were low. After six months of hospital treatment, during which Maarten underwent four chemotherapies, operations and a stem cell transplant, Maarten was lucky to recover and began his rehabilitation.
After his treatment for leukemia in 2001, he started swimming again as part of his rehabilitation. Maarten made his comeback in the national and international swimming world in 2003. In 2004 Maarten swam across the IJsselmeer in record time. With this he collected €50,000 for the Dutch Cancer Society.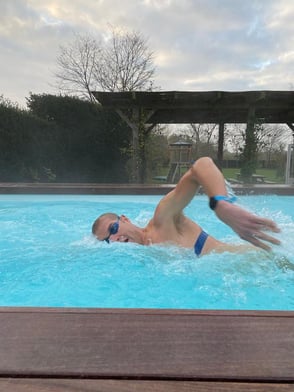 source: MVDW Foundation
Giving everything in raising money for cancer research
On August 18, 2018, Maarten started the longest swimming trip of his life. Maarten's ultimate goal was to swim the Elfstedentocht (a famous ice-skating route in the Netherlands) of 200 kilometers to collect money for cancer research. After 55 hours and 163 kilometers away, Maarten became too ill to continue his journey. With this first attempt, he has raised more than €5 million for cancer research.
On June 21, 2019, Maarten van der Weijden dived into the water again to complete the challenge. On June 24, 2019, this second attempt was successful and with this campaign, he raised an additional €6.1 million for cancer research.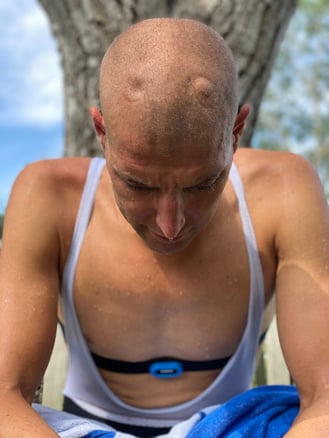 source: MVDW Foundation
Proud to support the Maarten van der Weijden Foundation
You can recover from cancer if there is a treatment. After that, it is mainly a matter of luck. Maarten is a true sportsman who tries to give more people a chance at this happiness by financing scientific cancer research and projects related to cancer.
Time and time again he does the impossible and he inspires others to participate too. Tilaa is proud to support the Maarten van der Weijden Foundation with supplying free VPS for the websites of his foundation. We believe that he truly can make a difference and make this world a little bit better.
Do you also want to support Maarten in making a donation or do you want to follow the event? Feel free to check out the ThuisTriathlon website!
Back to the overview