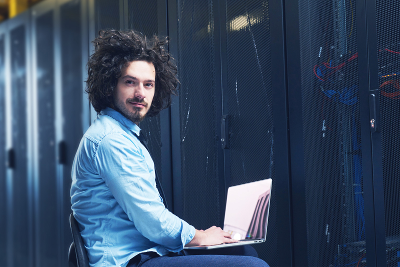 1 minute read
There are 60 minutes in an hour, 24 hours in a day and 30 days in a month. At Tilaa we guarantee 99.99% uptime. But, what does that really mean and what have we done to possibly guarantee such a statement?
What does 99.99% uptime mean?
It's actually quite simple: uptime is the amount of time that a service is available online and fully operational. It's probably the most important promise a hosting provider can make. Tilaa guarantees 99.99%. This means that out of the 43,200 minutes per month, we are allowed to have a downtime of roughly 4 minutes and 20 seconds. For example, this time can be used for planned maintenance, server upgrades, etc.
The following table shows the downtime that will be allowed for a particular percentage of availability. This is, assuming that the system is required to operate continuously. It also shows the translation from a given availability percentage to the corresponding amount of time a system would be unavailable.
Availability %

Downtime per year
Downtime per month
Downtime per week
Downtime per day
90%
36.53 days
73.05 hours
16.80 hours
2.40 hours
95%
18.26 days
36.53 hours
8.40 hours
1.20 hours
97%
10.96 days
21.92 hours
5.04 hours
43.20 minutes
98%
7.31 days
14.61 hours
3.36 hours
28.80 minutes
99%
3.65 days
7.31 hours
1.68 hours
14.40 minutes
99.5%
1.83 days
3.65 hours
50.40 minutes
7.20 minutes
99.8%
17.53 hours
87.66 minutes
20.16 minutes
2.88 minutes
99.9%
8.77 hours
43.83 minutes
10.08 minutes
1.44 minutes
99.95%
4.38 hours
21.92 minutes
5.04 minutes
43.20 seconds
99.99%
52.60 minutes
4.38 minutes
1.01 minutes
8.64 seconds
99.995%
26.30 minutes
2.19 minutes
30.24 seconds
4.32 seconds
99.999%
5.26 minutes
26.30 seconds
6.05 seconds
864.00

ms*
99.9999%
31.56 seconds
2.63 seconds
604.80 ms*
86.40 ms*
99.99999%
3.16 seconds
262.98 ms*
60.48 ms*
8.64 ms*
99.999999%
315.58 ms*
26.30 ms*
6.05 ms*
864.00

μs**
99.9999999%
31.56 ms*
2.63 ms*
604.80 μs**
86.40 μs**

*ms = milliseconds
**μs = microseconds
Full redundancy: let's get technical
At Tilaa we offer you full redundancy. We add at least one level of redundancy to all network components. This is how it works:
Our 2 datacenters have a TIER-3+ grade and are located in Amsterdam and Haarlem (in the Netherlands). They have been designed for maximum reliability with redundant cooling and dual power feeds to all our equipment. Our physical servers are connected with 2 patches to different rack switches. The rack switches are connected to the fully redundant core network.
Early smoke detection and fire suppression systems ensure that incidents can be quickly detected and resolved. The 2 geographically separated datacenters are connected using multiple dark fibers traversing different physical paths and we also have a failover in place between them.
The Tilaa network (AS196752) has fast and redundant connections to all external networks and is directly connected to one of the largest internet exchanges in the world (AMS-IX). Tilaa uses multiple TIER-1 network suppliers: TATA and TeliaSonera.
Tilaa offers 24/7 support
Besides a solid infrastructure we have 24/7 support on the platform layer. Because of all these safety measurements, you can setup your own configuration and go for 100% happy customers. Day after day.
Maximum uptime with Tilaa
At Tilaa we take maximum uptime very seriously, because we understand the worth of your data. Want to know more about what we have to offer you? Check out our configurator, where you can also find a clear price overview!
Back to the overview