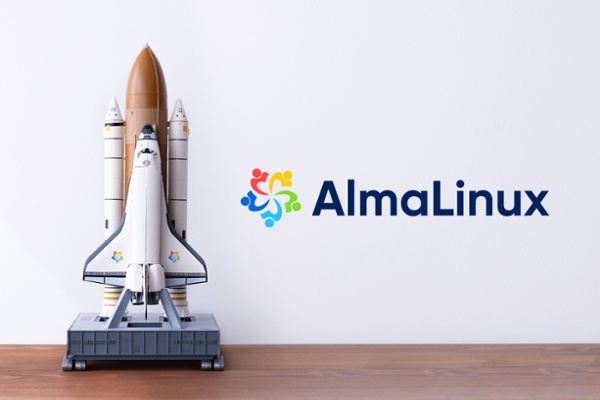 2 minute read
For those who can't wait, we have good news: AlmaLinux OS will be officially released on March 30th. To celebrate the launch, AlmaLinux is hosting an event showcasing the team, the community and the system. Interested? You can also attend the event!
Why was AlmaLinux created?
In December, Red Hat announced that they will shift focus from CentOS Linux to CentOS Stream. The focus on Stream should help the diverse group of large business users to quickly integrate the software into production environments. It also means that CentOS8 as we know it, will be EOL by the end of this year.
After the announcement, CloudLinux developers decided to build AlmaLinux. It was created as a replacement for CentOS. AlmaLinux is a 1:1 compatible fork of RHEL and CloudLinux is committed to provide support until at least 2029. In February, it was already released in beta and tested by their community.
AlmaLinux vs Rocky Linux
CloudLinux isn't the only one working on an alternative distribution. After the announcement, community project Rocky Linux was brought to life as well. Rocky Linux is a community enterprise operating system and it is led by Gregory Kurtzer, founder of the CentOS project.
CloudLinux is sponsored with $1 million per year and Rocky Linux has its own sponsors. It will be maintained by the community. The current ETA for initial release is March 31.
Availability of AlmaLinux via Tilaa
After AlmaLinux is released on Tuesday, we will make it available in our configurator as soon as possible. To select, visit our configurator and, in the second step, choose AlmaLinux (preferred software).
Do you want to join the AlmaLinux release?
The launch will be on Tuesday the 30th of March, at 10 am EST. It will feature interviews, announcements and special surprises. If you have been testing AlmaLinux or if you just are interested, you can attend this event. Simply register yourself and enjoy!
Want to read more about this topic?
This topic plays a major role in our community. That is why we have written about it before. Do you want to know more? Then also read the articles below!
Red Hat ends CentOS as we know it
AlmaLinux is here and it's ready for testing
Back to the overview