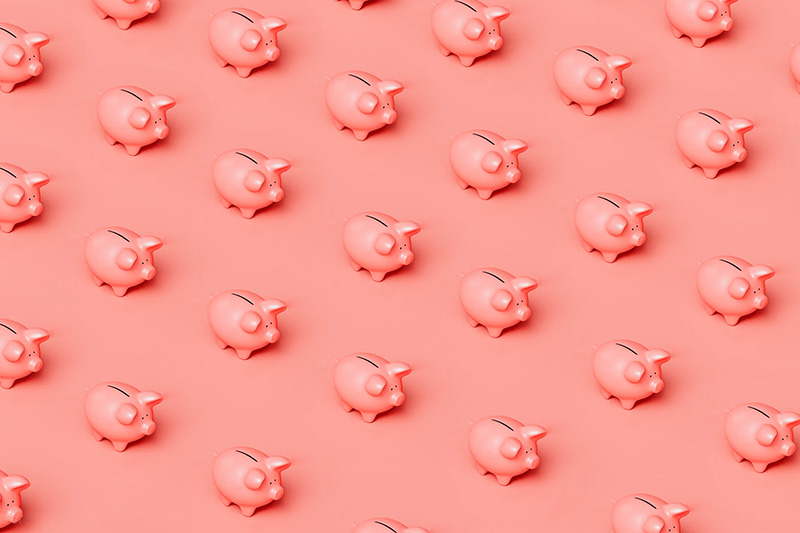 6 minute read
With the cloud industry buzzing about rising cloud costs, it pays to be extra careful when choosing your Virtual Private Server (VPS) provider. Especially if you're an SMB or a budding startup looking to leverage the scalability and flexibility of the cloud.
Hyperscalers like AWS, Google Cloud, Microsoft Azure, and Oracle currently dominate the cloud sector. While such solutions are considered standard go-to options in the market, they might not be the right fit for everyone. It's clear that they were built with enterprises in mind when you look at their complexity, resource-intensiveness, and high costs.
Many teams choose to accept this as part of doing business in the cloud and move on. But they end up missing out on alternative VPS solutions that come with full-scale automation, removing the heavy lifting and maximizing the ROI from the cloud.
What aspects should you take into account when choosing a VPS to match your business needs?
In this article, we dive into the four key elements to review to help you make an informed and impactful decision.
4 elements to consider when buying a VPS
1. Complexity of setup and maintenance
There's a reason why some providers are called hyperscalers. Many companies turn to cloud providers for compute resources delivered via virtual machines (instances). AWS alone has more than 500 types and sizes of instances!
The sheer range of hyperscaler cloud offerings makes their management a full-time job for multiple people in the infrastructure team.
If enterprises struggle to control cloud waste in such scenarios, what chance do SMBs and startups have? This is why complexity is a key criterion you should take into account when choosing a VPS service for your business.
Note that VPS hosting provides flexible scaling options, allowing users to scale resources up and down in line with demand via a simple dashboard. Another benefit of VPS is portability. A VPS is a virtualized server instance running on a physical host with other virtual machines. This level of virtualization opens the door for greater flexibility and mobility compared to other solutions, such as a dedicated server. You can easily migrate or transfer a VPS between different physical hosts.
2. Resources needed to build and maintain infrastructure
Jumping on the cloud bandwagon is about more than just buying and implementing cloud solutions. They all need provisioning, configuring, and tuning by software architects and engineers who specialize in a specific cloud provider and likely hold relevant certifications. Needless to say, such professionals come with a high price tag.
Migrating to the cloud certainly doesn't shrink the workforce, but it does create a need for a different workforce. And the more complex your cloud solution (see the point above), the more time, effort, and people it will require, which translates into higher costs.
Another challenge is the fact that when buying a VPS, you purchase a particular plan with specific computing power and memory, but you may not be able to pick the RAM or CPU brand. Your infrastructure team needs to be prepared for that.
3. Cost of running the cloud infrastructure
Migrating to the cloud saves companies from having to set up and maintain on-premises data centers that incur CAPEX expenses around hardware, software, and people. But the lack of transparency around cloud billing has made many businesses doubt the real operational cost savings of cloud computing. Some were disillusioned to the point of moving their workloads back to on-premises.
When assessing a VPS solution, you're basically looking at two types of costs:
The first type relates to the salaries of cloud architects and engineers you need. Such professionals are scarce and expensive. And the more complex your cloud environment, the more of them you'll need.
The second type is the direct cost of contracted services reflected in the provider's monthly bill. Cloud solutions tend to be complex, and engineers might easily miss a setting or configuration, leading to massive cost spikes and cloud bill shock. A forgotten job left running can easily snowball into a half-million-dollar bill, as it did for Adobe.
When choosing a VPS, make sure that the provider offers cost allocation and monitoring tools. They will help you analyze costs and understand which teams or services generate them.
4. Compliance
Depending on your industry, geographic location, and the data you work with, you might need to comply with local regulations. European laws around data privacy and security are different than regulations in the US, where all the cloud hyperscalers are headquartered. That's why such solutions are often found to be non-compliant with European rules.
When picking a VPS, check where it's hosted to make sure that the provider needs to comply with the same regulations as your business. Note other requirements around tenancy laws - a VPS is not a single-tenancy cloud architecture, and you will be sharing server resources with other users.
By using the services of a smaller cloud provider, you know exactly where your data is hosted. For example, Tilaa operates data centers within the EU, keeping all your sensitive data compliant with GDPR law by default.
Wrap up
To build and grow your business, you need the power of the cloud without its complexity. An alternative to hyperscalers gives you peace of mind around compliance and doesn't require as much time, effort, and money to operate.
This is where a smaller cloud provider could offer the right mix of advantages. Such providers run data centers but don't sell any proprietary hardware or software, so you can be sure that they won't steer you towards a specific configuration that gets you locked in with the cloud vendor.
Tilaa covers almost as many services as hyperscalers but without the management hassle or high costs. Configure your VPS and see how simple the cloud can get.
Back to the overview