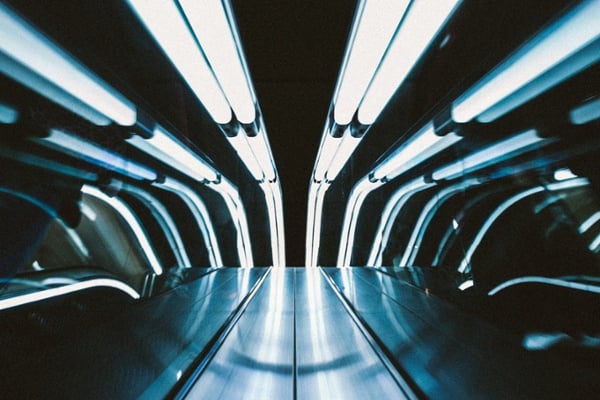 4 minute read
Are you ready to take your WordPress website to the next level? Then, one of your first steps is to host it yourself on your very own Cloud VPS. Why? With a self-hosted website, you unlock thousands of new opportunities.
Without a doubt, WordPress is the most widely used CMS on the planet. WordPress powers roughly one-third of all websites worldwide. If you've recently switched from a shared hosting plan, you're probably missing Softaculous (an automated script installer), but a VPS has a lot of advantages.
Benefits WordPress on a Cloud VPS
Faster loading times because you do not share your resources with others.
Fully in charge: you have the ability to make changes at any time.
You can quickly install software and components using the command line.
Multiple WordPress sites can be managed on the same server.
Fast forward: One-click install WordPress on a self-managed VPS
You may think that installing WordPress on a VPS is a lot of work. After all, there are no automated scripts, and you must do 'everything' manually. The good news is that it isn't that difficult, to begin with. Especially with Tilaa, since we offer a one-click WordPress installation. This is done with Turnkey, an easy-to-use Debian-based library of system images that pre-integrates and polishes free open-source software.
However - the first tip - if you want to host it yourself, you must begin with Wordpress.org rather than Wordpress.com.
Wordpress.com vs Wordpress.org

WordPress is one of the most popular website-building platforms. It's fairly simple, easy to use, and gives you a lot of options. However, when having a website you will have to choose between Wordpress.com and Wordpress.org.

Features Wordpress.com

Automatic's Wordpress.com is a managed hosting platform. It's a 'layer' that is on top of the Wordpress.org software. With Wordpress.com you can create a website, and you also have a hosting account and a domain name. The disadvantages are that you have fewer opportunities to generate income, can analyze data less, and are stuck with standard templates and settings.

Features Wordpress.org

Wordpress.org is a (free) open-source CMS that serves as the foundation for Wordpress.com. It gives you access to numerous plugins, themes, and other options. It is not, however, completely free because you must pay for hosting and a domain name yourself. Wordpress.org allows you to do a lot more than Wordpress.com.
Fast forward: One-Click WordPress install on a self-managed VPS
Hosting WordPress on a Cloud VPS: what to look out for
Updating software
When hosting WordPress, be aware that there are always security risks; you could be hacked by cybercriminals. When you use outdated software, you put yourself at risk. That is why everything must be updated on a regular basis.
Configuring SSH
We also recommend configuring SSH as soon as possible. SSH, which stands for Secure Shell, is a network protocol that allows an encrypted connection to be established between two servers or computers. SSH's default port is 22. You can change this to another value such as 2200. Do you want to know why? Read it in our knowledge base.
SSL certificate
Secure your website with an SSL certificate. An SSL certificate is a file that ensures better security of data between the server (of your website) and an internet browser (such as Chrome or Internet Explorer).
Because SSL certificates link a secure key to the connection of a website, data can be stored live encrypted so that it can be entered securely without the intervention of external systems that want to intercept the data. You can get the SSL certificate through a certificate authority (CA), such as Cloudflare, Lets Encrypt and ZeroSSL.
Do you want to know how to add an SSL certificate to your WordPress site? Read it in our knowledge base.
Hosting WordPress yourself?
Do you own a website and are you ready to expand and/or take the next step? WordPress can be easily installed on a Tilaa Cloud VPS in just 9 steps. Do you want to know how to do it? Then you should read this article in our knowledge base. Everything is explained in detail, with images. You'll be up and running in no time!
Back to the overview