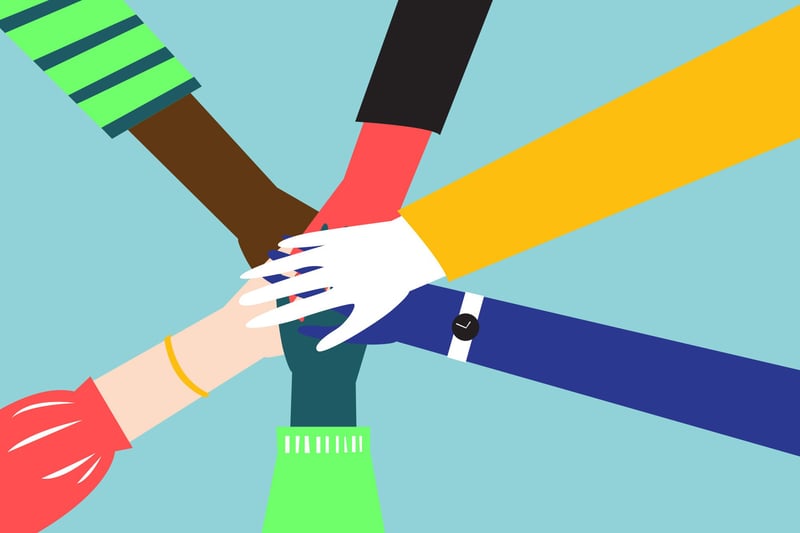 6 minute read
More than 500 business companies daily depend on Haarlem's web agency Dudesquare. A real tech company that distinguishes itself for over 20 years thanks to a self-developed CMS, speed and a personal approach. When Dudesquare grew as a business, it started looking for a new cloud hosting provider that really wanted to grow along. And so, the collaboration between Dudesquare and Tilaa begun.
What kind of company is Dudesquare?
Dudesquare started in 2002 and now we are with six people. In short, we build and maintain websites for companies and entrepreneurs. We do this in various ways. Our users either go for a fully customized website, or for www.tijdvooreensite.nl, which is a website package with endless possibilities.
What makes Dudesquare different from others?
Dudesquare is a tech club and this sets us apart from other web agencies. No WordPress templates, nothing can break down and we can pretty much build everything. We currently manage more than 500 websites. Moreover, we have built a CMS for our users. This allows them to easily manage the website. And if they have questions, we take the time to think along.
Why did Dudesquare choose Tilaa?
With our previous provider, the options were limited. In addition, we were placed on the same server together with other users. So, if one generated a lot of traffic, the other was bothered by it. In short, we were ready for a provider that could grow with us. Tilaa turned out to be interesting from a price point of view and we were impressed by the support. The lines are short and all our questions were answered quickly. And now, we're 10 years and 7 servers along.
Dudesquare has a lot to offer, but what is your unique selling point?
Qualitative customization. Our websites are fast, safe and easy to find. Another important USP is our support: we are always available for help or to think along. Moreover, we have automated a lot. All our services are designed in such a way that we can quickly develop tailor-made websites.
What are the advantages of the self-developed CMS?
Our first CMS was quite simple, developed in Flash. Mainly because we were able to develop it quickly, including simple animations. However, with time we wanted more quality. Sweet CMS soon followed. We have continuously developed it into the current Sweet CMS 5.0. Our users still enjoy the simplicity. They hardly have to think, but can still make cool things themselves, without working in the HTML code. This prevents things becoming a mess and our help is rarely needed. A classic win-win situation.
Finally, those 7 servers have remarkable names. Is there a specific reason?
Well, at the end of the day we are just nerdy developers. So, we like to pick nerdy names. In this case, they are impressive and extinct animals. For example, the blobfish, pygathrix (red-shanked douc) or the yeticrab. We find the names just easy to remember. Curious about the animals? Google them!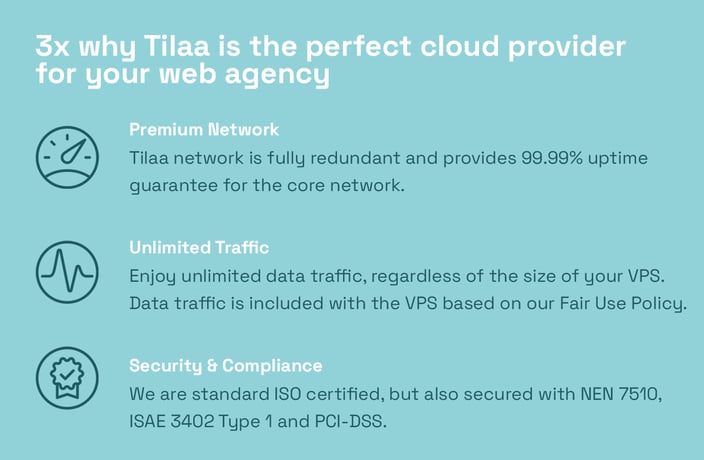 Would you like to know more about what Tilaa has to offer for your business? Check out all the benefits!
Back to the overview