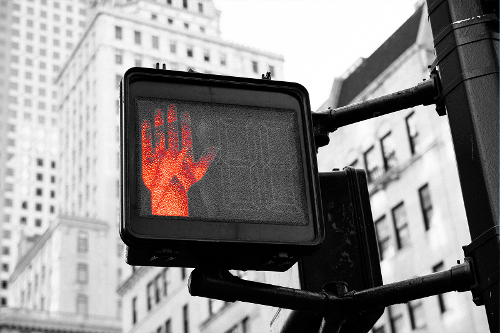 2 minute read
Are you having problems sending emails from your VPS to any of Microsofts domains such as Hotmail, Live, Msn, Outlook or any 365 users? Then it's likely that you have been blacklisted. You're not alone and we are here to help. In most cases, the blacklisting can be fixed by following the steps below.

Are you blacklisted by Microsoft?
First of all, this article is only useful if you're blocked by the receiver (any Microsoft domain). If this is the case, you've probably received a bounce-message email containing keywords such as: 550 5.7.606 Access denied, banned sending IP (x.x.x.x.). This can happen if you're sending out SPAM, but, many times the reason isn't clear.
💡 You can easily check if you're not blocked anywhere else with Hetrixtools.
If you are blacklisted by Microsoft, you have 2 options to apply for a delisting:
Send an email to Microsoft
You can easily send an email to delist@messaging.microsoft.com with the request to delist your IP address. This is only possible for emails to Hotmail and/or Live domains. Microsoft will reply, but it can take up to 48 hours before you get unblocked.
Use the delisting-form
If you use the delisting-form, it will ask you to leave some (extra) personal information. This is how to fill in the form:
| | |
| --- | --- |
| Microsoft form | Your answer |
| Contact name | Your name |
| What domain are you sending to | example@hotmail.com or another domain such as example@outlook.com |
| Contact email address | Your own email address |
| What domain are you sending from | The domain you were using when you sent the (blocked) email |
| What would you describe your company or yourself | Select the relevant option (many times this is 'others') |
| Outbound IP(s) or range(s) | The IP address of your VPS |
| Is your server dedicated or shared? | Your VPS is dedicated, but if your VPS is used for multiple domains, specify shared |
| Copy and paste any error messages | This means, the bounced header of your email |
| Provide the url of your website | www.thisisanexample.com |
Conditionally mitigated by Microsoft
After you fill out the form, you should receive an auto-reply confirmation. This can take anywhere from a few minutes to a couple of hours. After about 10 to 12 hours you should receive a reply telling you the IP has been delisted (conditionally mitigated). If not, you'll receive an email saying 'not qualified for mitigation'.
The last mail is an automated email. So, if you still have some questions, reply the email and ask for more information. The question will be passed on to an actual person at Microsoft who will take a second look.
Important: is the problem specifically related to Office 365? You can use Delist for Office 365.
Happy to help
If you have any questions for Tilaa, or if you need additional information, you can always open a ticket with support.
Back to the overview