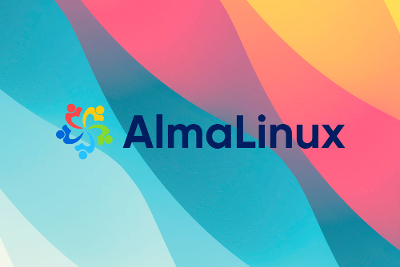 2 minute read
Only a few weeks ago, Red Hat announced that they will shift focus from CentOS Linux to CentOS Stream. This means that CentOS as we know it, will be EOL this December. It was quit an unpopular decision. However, ahead to potentially fill this gap is AlmaLinux: released in beta and ready for community testing.
After the announcement, developers of CloudLinux stepped in started building a CentOS replacement. The project was given the name Project Lenix and AlmaLinux followed. AlmaLinux enables CentOS users to easily switch to a CentOS replacement that enjoys ongoing support. It is a 1:1 compatible fork of RHEL, so switching from CentOS to AlmaLinux takes little effort.
CloudLinux is committed to provide support until at least 2029, investing a minimum of $1m per year in its development.
Community project Rocky Linux is also on its way
Not only CloudLinux is working on an alternative distribution. After the announcement, community project Rocky Linux was brought to life as well. Rocky Linux is a community enterprise operating system and it is led by Gregory Kurtzer, founder of the CentOS project. There is not an ETA given, but RockyLinux will probably follow in or after March 2021.
How to migrate to AlmaLinux from CentOS8
There is no official tool to migrate yet, but on Reddit a user has provided an easy tutorial on how to migrate to AlmaLinux. Check it out here.
💡 Whatever it is that you do, make sure to backup all important data, before you start migrating.
Tell us about your AlmaLinux experience!
Remember, AlmaLinux is still in its beta version (not ready for production). However, it is ready to be tested and we know that the first reactions are positive. Do you want to test it as well? We are curious about your findings and professional opinion. Please let us know by either Facebook or send an email to support@tilaa.com.
Happy to help
If you have any questions for Tilaa about AlmaLinux, or if you need additional information, you can always open a ticket with support.
Back to the overview