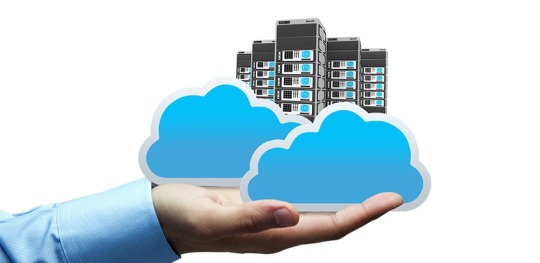 4 minute read
More and more organizations are migrating their hardware and software entirely or partially to the cloud. Why are they switching to cloud hosting? And what are the key benefits?
Scalability and flexibility
One of the biggest advantages of online cloud storage is that it offers tremendous scalability. At the same time is the flexibility of a virtual private server something that no other product can match. One of the perks of a VPS is that it gives you the opportunity to let your projects evolve with your organization. At Tilaa you have reconfigured your cloud storage to your needs in just a few clicks. A big difference compered to owning servers that those have to be ordered, delivered, installed and configured.
Improved server uptime
In the modern "always on" society, failing IT is a disaster for every organization. Every second a server is down costs you money. With cloud storage, that problem will disappear since you are no longer hardware dependent. When you opt for cloud hosting, you will be completely unburdened and enjoy maximum core network uptime and minimum risks of network disruptions. As soon as the cloud notices that a component is going to be defective, the workload is transferred to another server so you will stay online at all times and you will barely notice. The uptime guarantee is one of the biggest benefits of cloud hosting and something that dedicated hosting doesn't have.
Security
A good cloud provider has a multi-layered security model. There are external layers (such as physical security of the data center and the servers, network security, secure connections, etc.) but also layering in the cloud itself (virtualized firewalls for each virtual server for example). Choosing a secure cloud solution is mainly choosing a reliable supplier. This is why the ISO 27001 certificate for data security offers you the guarantee that we take security very seriously.
Worldwide access
Cloud hosting offers you the possibility to access your network from any corner of the world. This has the advantage that your employees can always work on a project regardless of where they are located. So you are no longer stuck to a physical office and you have the freedom to work exactly as you want.
Cost
Cloud hosting is also advantageous from a financial perspective. When you use the cloud, you do not have to buy any more hardware yourself. So you no longer have Capital Expense (CAPEX). From now on, your infrastructure budget is entirely an Operational Expense (OPEX). You only pay for what you really need. Due to the scalability and flexibility we have mentioned earlies, you also know your costs in advance. They go hand in hand with your income: you grow when necessary and you only pay more when your income rises.
Are you wondering if cloud hosting is suitable for your company? Contact our support department and discuss the possibilities.
Back to the overview