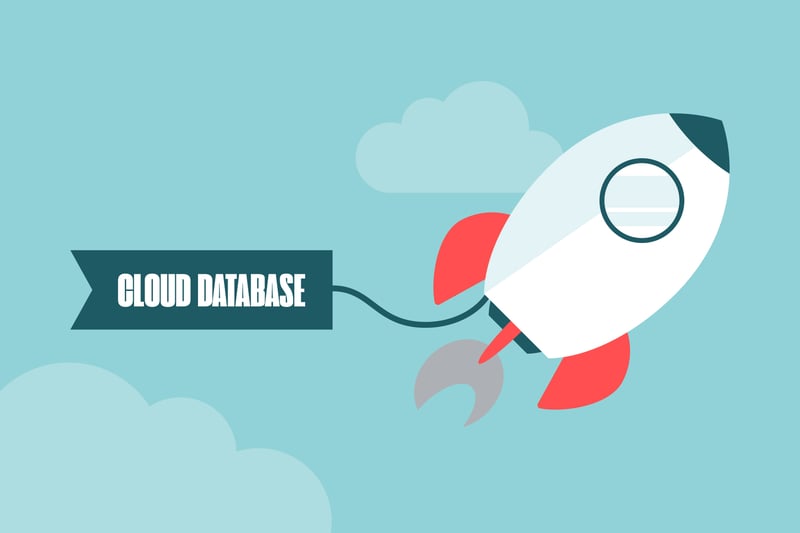 4 minute read
Put an end to database headaches and manuals: Tilaa Cloud Database is now available! Cloud Database is a smart, fully automated solution that allows you to focus on projects rather than configurations.
Tilaa Cloud Database
Businesses want to rely on an effective, flexible, and always-available service as they manage, store, and use more data. This is why we are absolutely thrilled to offer Cloud Database. Tilaa Cloud Database excludes the need for setup, backups, and updates, and it is powered by premium European servers.
Benefits of Cloud Database
Tilaa's Cloud Database is simple to use and adapts to the needs of your business. Start with a single node for development and grow up to production with no downtime.
Whenever needed, scale your databases horizontally and vertically. Clustered with automated failover, always available and monitored 24/7.
Launch your PostgreSQL cluster with Tilaa Cloud Database
With over 30-year experience in development, PostgreSQL is more reliable, extensible, resilient, and performant than ever. With Tilaa Cloud Database, you can build almost anything you can think of in the cloud.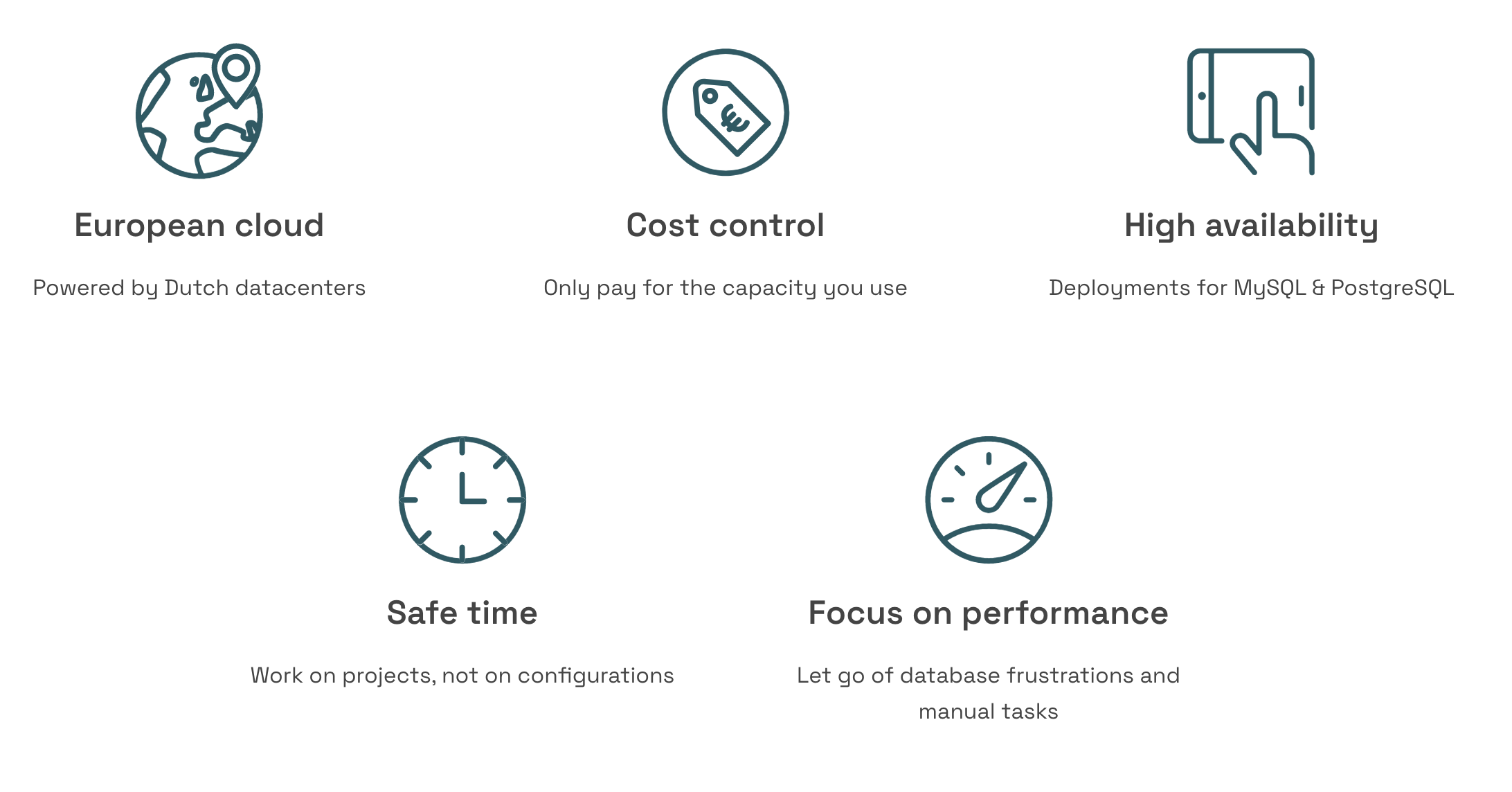 Tilaa Cloud Database is available for everyone
Cloud databases are now accessible to everybody. Create whole environments for both single-user apps and the biggest datasets in existence, run complicated programs, and handle administrative responsibilities.

Are you looking for a solid and powerful DBaaS solution? Fill out the form and we'll set up your own cluster!
Tilaa: your preferred cloud partner
At Tilaa we believe that progress begins with creating space for new ideas. That's why we provide a rock-solid foundation for tomorrow's businesses. We offer our turn-key, fully automated cloud solutions and are experts in areas such as security and privacy.
We are currently working hard on developing serverless containers for our users. We want to develop and deploy this service later this year. Would you like to know more about this or be kept up to date on all developments? Then sign up for our biweekly newsletter, in which we keep you up to date on Tilaa developments and news in our field.
Back to the overview