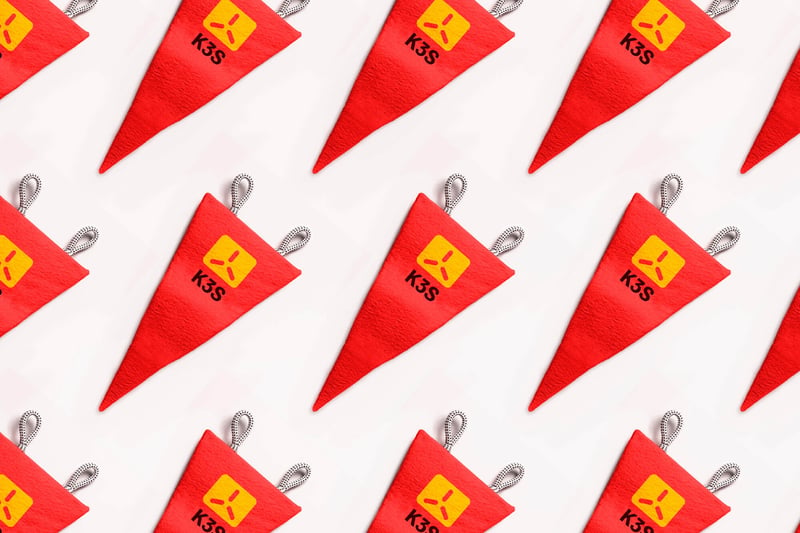 4 minute read
As of now, we offer a K3s image for Kubernetes. K3s is a certified Kubernetes distribution built for IoT & edge computing.
K3s is a highly available, certified Kubernetes distribution designed for production workloads in unattended, resource-constrained, remote locations or inside IoT appliances. Tilaa now offers the K3s image for Cloud VPS.
What is Kubernetes

Kubernetes (K8s) is an open-source container orchestration system for automating application deployment, scaling, and management. It was originally designed by Google and is now maintained by the Cloud Native Computing Foundation (CNCF).
What is K3s
K3s is not a fork of K8s but it's a CNCF-certified Kubernetes distribution that is secure by default and adheres to industry best practices. K3s was never intended to be a stand-alone product. K3s is very lightweight due to its tiny binary, which speeds up the installation process.
There are several options for running Kubernetes locally. You often want to use it as a "dev" or "test" environment rather than actually running things on Kubernetes. K3s is packaged as a single 50MB binary, reducing the dependencies and steps required to install, run, and automatically update a production Kubernetes cluster.
What are the benefits of K3s?
First of all, K3s works great on everything from a Raspberry Pi to a public Cloud VPS. K3s is available for many infrastructure types, even including ARM64 or ARMv7 processors.

The best part is that K3s is perfectly suited to run from a single node to large clusters in most cases. This demonstrates that it is particularly suited to a test and acceptance environment. This way, you get the benefits of a container environment without the costs of a massive cluster. As a result, K3s are both cost-effective and infinitely scalable.
The younger brother of K8s
K3s began as the younger, lightweight brother of K8s. These versions, however, are getting closer and closer. You get a complete K3s environment if you select Tilaa and the K3s image. This is an excellent place to begin learning about all of the possibilities of containers; how they work and how to keep your environment stable.
Tilaa: your preferred cloud partner
At Tilaa we believe that progress begins with creating space for new ideas. That's why we provide a rock-solid foundation for tomorrow's businesses. We offer our turn-key, fully automated cloud solutions and are experts in areas such as security and privacy.
We are currently working hard on developing serverless containers for our users. We want to develop and deploy this service later this year. Would you like to know more about this or be kept up to date on all developments? Then sign up for our biweekly newsletter, in which we keep you up to date on Tilaa developments and news in our field.
Back to the overview