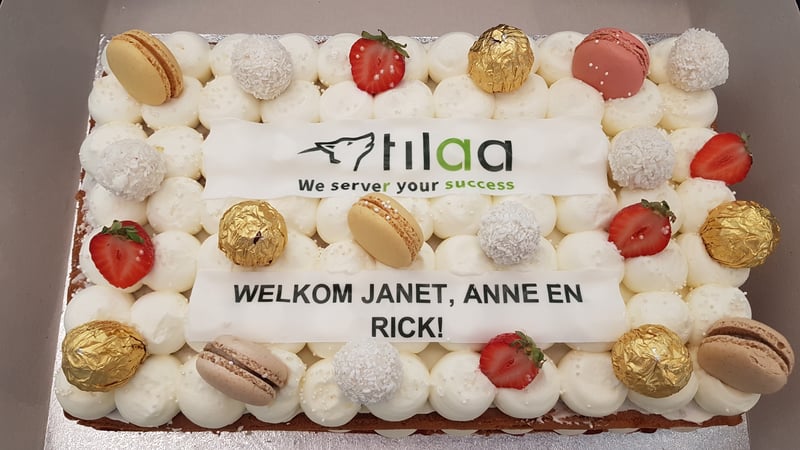 1 minute read
Strawberry - Champagne (cake) for everybody!
The second cake date in the new office, as promised. To kick off August with some extra calories, we continue to celebrate our new arrivals at the Tilaa office: Janet, Anne and Rick!
Plus we have a surprise visit of our Concepter and Visual Designer Ruud today. All the more reasons to grab a coffee, tea or soda and enjoy some luxury pastry (and a typical Brabant specialty sausage roll for the lactose intolerant).
So, if you want a cake with your name on it and start with a party, check out the jobs page.
Back to the overview