3 minute read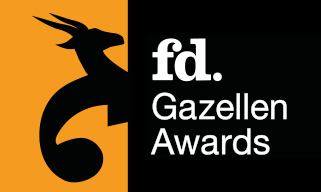 On 13 October 2016 the Deloitte Technology Fast50 awards were presented during a festive evening in Amsterdam. Tilaa has reached 38th place in the ranking list with an overall growth rate of 313%.
The Deloitte Technology Fast50 ranking is an annually recurring election of 50 technology companies with the fastest growth in the Netherlands. Selection takes place on the basis of percentage of turnover growth over the past four years (2012-2015). The participants are from public as well as private industries and are from all types of technology areas. The companies who are part of the Fast50 ranking automatically compete in the Deloitte Technology EMEA Fast500.
In addition, it was announced that Tilaa has become FD Gazelle for the 2nd year running. With this award our company belongs to the fastest growing companies in the Netherlands. The FD Gazelle award is an initiative of the financial newspaper 'Het Financieele Dagblad'. On November 15th the regional ceremony will take place and on December 2nd the top 100 on a national level will be announced.
Gerben van de Ven, managing director at Tilaa, is delighted with the nominations:
"Being part of one of the fastest growing companies in the country demonstrates that we are on the right path with our products and services. A few years ago we were only able to dream about this success."
Back to the overview