4 minute read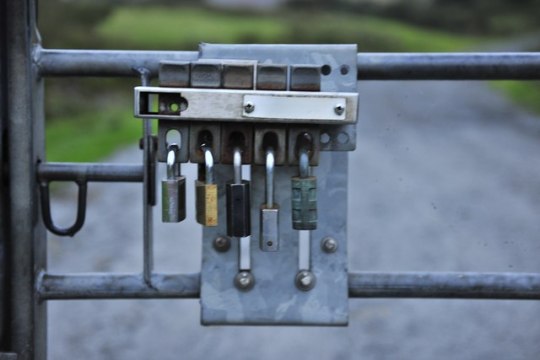 Hosting provider Tilaa BV has been awarded certifications for ISAE3402 and NEN 7510. The annually recurring audits for PCI DSS, ISO27001 and ISO 9001 have been concluded successfully as well.
Tilaa values the safety /security of her cloud extremely high, which is why Tilaa submits all her processes, services and systems to a thorough investigation by an external auditor on annual basis. The results have been positive once again: Tilaa BV has been accredited with the high standards of ISO9001 (quality), ISO27001-2013 (information security) and PCI/DSS 3.2 (Payment Card Industry Data Security Standard), accepted on a worldwide basis.
This year the accreditation for ISAE 3402 type 1 and NEN7510-2011 (Information security for care organizations) have been acquired in addition to the extended certifications. These new accreditations will make Tilaa more interesting for financial institutes and care organizations.
Mr. Michael Borchers, Managing partner of Larensa, is also excited about Tilaa's newly acquired accreditation:
"As a cloud provider of omnichannel KCC services to credit card companies, health care insurance and online mortgage advisors, this accreditation will give us an additional competitive advantage. The fact that Tilaa is taking forward action in this process does not only confirm our choice for Tilaa, but also enables us to offer our services to companies who were out of reach previously."
ISAE3402, NEN7510, PCI/DSS, ISO 27001 and 9001 further explained:
ISAE 3402
With the accreditation of ISAE3402 (type 1) an independent auditor confirms that Tilaa has all her cloud hosting processes clearly mapped and under full control. ISAE3402 is the standard in order to provide services to the financial world and most often a prerequisite.
ISO 27001 and NEN7510
With the accreditations ISO 27001 and NEN7510 the Tilaa cloud demonstrably complies with the highest standards in the area of information security and with NEN7510 specifically for care organizations.
PCI/DSS
The PCI/DSS accreditation confirms that the Tilaa cloud is so secure that it is suitable for storing and processing credit card data. ISO 9001ISO 9001 is the international standard for quality management. It clarifies that Tilaa continuously improves on achieving ultimate customer satisfaction, following legal directives and is managing her internal processes. In short: we say what we do, do what we say and we show this in daily life!
Back to the overview