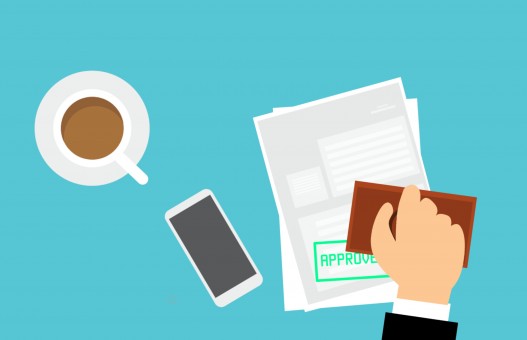 6 minute read
The Tilaa cloud complies with all requirements for quality management, information security and credit card security.
Amsterdam, October 1st 2014 – Tilaa B.V., specialist in infrastructure hosting in the cloud, has been officially certified for ISO 9001 and 27001 and gained PCI-DSS accreditation per October 1st. These worldwide acknowledged standards in the areas of quality management, information security and credit card security confirm that Tilaa meets the highest criteria. Because of the PCI-DSS accreditation the Tilaa platform is one of the very few platforms suited for storage and processing of credit card data.
Gerben van de Ven, CEO of Tilaa: "We are proud that we have successfully gone through the certification process in three areas at the same time. The certifications confirm that we are highly committed to quality and security. During the certification process it turned out we had even higher internal technical standards than required for certification. The processes we had were mostly in order, but now they are also formally specified. The certifications force us to remain critical about the way we work through yearly recurring audits."
ISO 9001:2008 is the standard for quality management. It safeguards that Tilaa continuously keeps improving customer satisfaction, conforms to legal requirements and has control over its internal processes.
ISO 27001:2013 is the international standard for security management. It describes the criteria for determining, implementing, executing, controlling, evaluating, maintaining and improving a well documented managed system for information security (ISMS). This standard is aimed at the protection of information sources.
PCI-DSS v3, the Payment Card Industry Security Standard, guarantees the Tilaa cloud platform is certified for processing and storage of credit card data, payment transactions and sensitive customer information. The PCI-DSS accreditation helps organisations to protect data for cardholders and to prevent abuse.
"Say what you do, do what you say and prove it", says Van de Ven. "With these three certifications Tilaa offers its customers certainty in both the areas of quality and information security."
The certificates can be viewed at the following link: http://noordbeek.com/en/certificate-search?searchword=Tilaa
Tilaa B.V., Februariplein 14, 1011 MT Amsterdam, phone: +31 (0)85 2100500, e-mail: info@tilaa.com, website: www.tilaa.com
About Tilaa
Tilaa is a Dutch cloud hosting and specializes in offering infrastructure as a service (IAAS) to companies. Dennis Krul, Ruben Kerkhof and Gerben van de Ven founded Tilaa in 2008 with the mission to offer a simple, fast and transparent virtualized cloud platform. The provider sits in Amsterdam, The Netherlands, has its own network and uses purely Dutch data centers. Due to this Tilaa is not subject to the American Patriot Act law. Tilaa makes hosting flexible and safe by combining a transparent cost model and monthly cancelable contracts with a high level of operational reliability and security. Users of the Tilaa cloud can manage and roll out their infrastructure 24 hours a day without human intervention. The API makes it possible to fully integrate the IAAS services Tilaa offers into your own systems. Tilaa uses KVM (Kernel-based Virtualization Machine) to virtualize its servers and hosts infrastructure for thousands of customers for both SME and large businesses. More information about Tilaa can be found at www.tilaa.com.
For press information: Influx PR, Jakob Brons, tel: 055 - 3663034, e-mail: tilaa@influx-pr.com.
Back to the overview