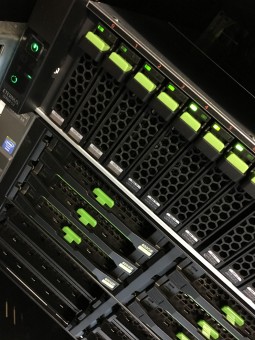 4 minute read
On May 30th, between 0:00AM and 2:00AM CEST we're going to put our two new shiny routers into production and will start routing our network traffic through our own AS (196752) on our primary site (Haarlem). We have selected two network carriers for multi-homed connectivity to the internet.
(Our other site in Amsterdam will not change at this time.)
Migration planning
We will start announcing our own ranges at 0:00AM and verify that all network routes are properly announced over the internet. This should not cause any downtime.
At 1:00AM sharp we will move the VRRP gateway IP's from our current upstream provider to our routers. Unfortunately we cannot do this without downtime. If everything goes according to plan, downtime will be at most a couple of minutes.
After that, we will verify that everything works properly and then inform our current upstream provider they can stop announcing our routes.
We can then safely shutdown our then obsolete uplink to our current provider. We expect to finish the migration around 2:00AM and will of course carefully monitor the network afterwards.
Reasons for routing ourselves
Routing our own network has several advantages, the biggest ones being that we have more control and flexibility:
- We can improve routing to whatever geographical location or continent we (and not an upstream ISP) think is important by adding new carriers and internet exchanges or changing routing policies.
- We will be able to fail over IP's between sites (for that extra bit of redundancy).
- We can route dedicated subnets for private cloud customers and give them their own VLAN and gateway that is completely seperated from our other customers.
- We can fix most if not all network related issues ourselves without being dependent on external suppliers.
IP addresses
All IPv4 addresses will remain the same and no configuration changes need to be made to a Tilaa VPS.
IPv6 is a different matter. As mentioned on our website and blog, IPv6 connectivity is currently still an experimental feature. One of the reasons for that is that our current IPv6 subnet is provided by our upstream ISP. Since this upstream link will not be available after the migration, this IPv6 subnet will stop working.
We are going to provide a new IPv6 subnet and will also provide IPv6 router advertisements, so no manual configuration is needed anymore to get basic IPv6 connectivity up and running. Once more information is available we will dedicate a new blog post on how to move over to the new IPv6 subnet.
Back to the overview