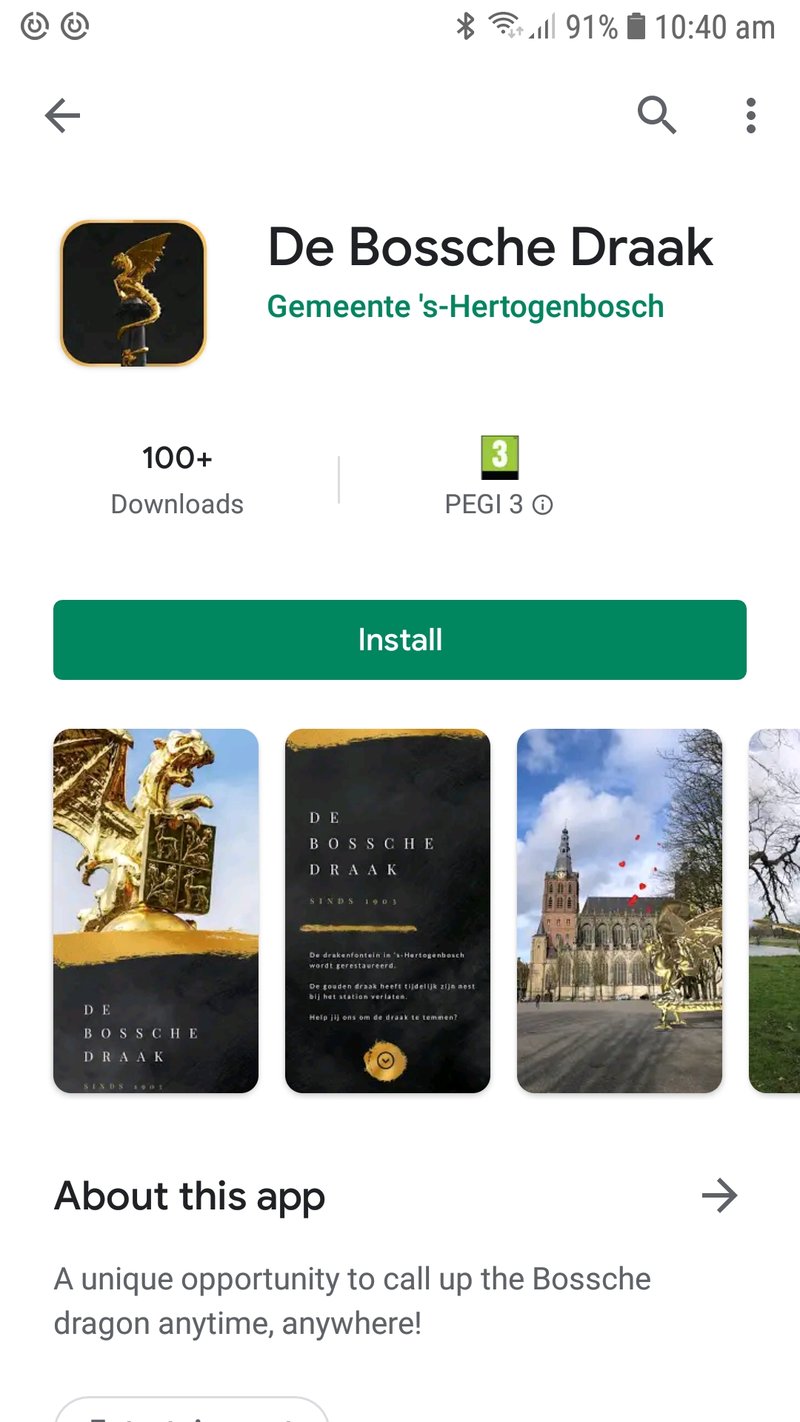 2 minute read
So, Tilaa is in 's-Hertogenbosch now, and if there is one thing you'll notice when you walk out of the train station here,.....
No, it's not the long line of people standing in front of the de Groot Bakery for "Bossche Bollen" (basically death by chocolate pastry). It's our Dragon "the Mother-in-Law".
Well, at this moment it is actually the lack of dragon, because its lair is being refurbished… The Fountain she lives in is being restored…. The dragon was first revealed in 1903, after a design by city architect "Dony". It holds the family crest of Lord Bosch of Drakenstein with the credo "Vittute et Labore" as a reminder of the death of his two young daughters and his wife. The twins died in 1881 aged 16, and his wife died three year later. When he died himself in 1894 he left the huge inheritance to the city of 's-Hertogenbosch of 10.000 guilders which was used to create the fountain and the dragon. Oh? The mother- in-law part? - - originally the people of 's-Hertogenbosch did not think it was a very pretty addition to the city and came up with a rhyme:
Our own dragon
If I'm not mistaken
I see a likeness
In the image of my mother-in-law
Anyway, back to modern times - the dragon is being restored and is currently living in the Noordbrabants museum. But there is a modern alternative: an AR version - Download the app "De Bossche Draak" from the Playstore and you can hatch your own golden dragon like Daenerys Targaryen, carry it in your pocket and take selfies with it whenever you feel like it.
You do need to hatch the egg first (so you do need to visit 's-Hertogenbosch) - and while you're here you might as well go for the Bossche Chocolate Bollen... or visit our office (we are hiring - so check our jobs page)
Back to the overview