6 minute read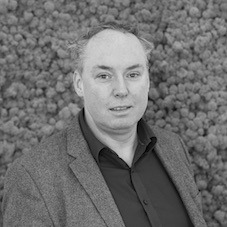 At Tilaa we have automated our processes as much as possible, so you, our customer, can order and set up a VPS 24/7. To guarantee availability of our platform and therefore top quality, a team of engineers, system administrators and developers works behind the scenes. The support desk, consisting of technical support engineers and sysadmins, plays an important role in this chain. They are not only your main point of contact when you are in need of assistance, they are looking after the continuity and availability of our platform as well. On business days the support desk is opened from 09.00 till 18.00. Sven Appel, coordinator of the support desk, would like to give you a peek into his working day.
08.55
Today I have a regular shift at the office. Twice per month you can find me in one of our datacenters to make sure everything is streamlined, but not today. After arriving at the office the first thing I do is to make myself a cappuccino from our Jura coffee machine and open my MacBook.
09.00
Every day I start with going through and ticking off items of the support checklist. All our processes are described on this list, making sure that continuity of our platform is guaranteed. Firstly, I check the tickets. Questions from customers that have been sent throughout the night will be answered directly. Since we have customers worldwide, questions can come in outside our opening hours. We think it is very important that customers do not need to wait for an answer. On working days and within office hours our support desk responds within the hour. Checking tickets and answering phone queries are ongoing actions all through the day, so you never know what your day is going to be like.
10.00
Next I will be screening new registrations and monitoring our platform. I quickly see that a particular VPS has not enough RAM memory available and is swapping. I decide to contact the customer. It could be that an application is running on the server that is using too much memory without the customer knowing that the server shows a reduced performance. Since swapping can cause potential nuisance for other customers when this happens on a large scale, we keep a close eye on this and intervene before it bothers other customers.
10.45
While ticking off items of the support checklist the telephone is ringing. A customer is having a problem. He has a database cluster that is running slow. These are interesting queries for us and we like to dive into the problem in order to solve it. We can always count on the support of our experienced SysAdmins, but in principle the support people try to solve matters themselves. This is what makes our work interesting. I can present the solution and through a database optimization the reaction time of the database server falls within normal range again.
13.00
Meanwhile it is already lunchtime. Today I will lunch at the office together with my colleagues. Working at Tilaa also means that you are well taken care of. An excellent lunch is served daily and the fruit basket is always filled.
13.30
During lunch the question came in through our Facebook page whether there is a maximum of data traffic attached to our VPS's. We do not have maximum, so I can inform our potential customer immediately. I receive an instant response that he will order a VPS. Great!
14.30
For a customer, who uses our Managed Server Pack I execute the last security checks and I check the overall status of the server. I can see he is running out of resources, so I email the customer to consult whether we need to scale up. This way he does not need to check for updates or the performance of his server. We do that for him and inform him when we see irregularities.
16.00
Later that day we get an alert that a VPS is sending spam. This can happen when the VPS is not configured properly or when old software is still running on it. This eats away the resources, and most likely the customer is not aware of this. We inform the customer accordingly. The customer is very happy that we have told him and within 20 minutes, the customer returns to us that he has found and removed the cause.
16.30
In between the activities mentioned we are continuously running software updates in order for our hosts to be updated with the latest software, so we can offer you a secure platform. The upgrading of our virtualization hosts is one of our tasks as well. We have a system that is enabling us to migrate VPS's from one physical host to the other, without having to take this VPS down. We migrate a physical server empty and provide the necessary software updates and then we migrate the VP's back again. This means we do not have to interrupt our customers for maintenance to our platform.
I closedown my working day with that particular task. It was another nice and varied day at the support desk.
Back to the overview